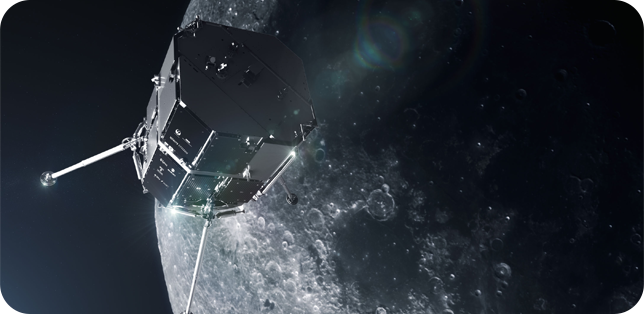 ispace is a lunar exploration company with a vision to extend human presence into outer space.
Our vision is to expand our living sphere and create a sustainable world.
The Moon's water resources represent untapped potential. Our aspiration is to explore and develop these water resources and spearhead a space-based economy.
Water can be broken down into hydrogen and oxygen to produce fuel,
so we are mapping lunar resources to accelerate the pace of space development.
Imagine the Moon supporting construction, energy, steel procurement, communications, transportation, agriculture, medicine, and tourism…
We believe that by 2040 the Moon will support a population of 1,000, with 10,000 people visiting every year.
ispace will be instrumental in supporting life on Earth through space-based infrastructure.
Read more
Missions
Learn about our past, ongoing, and future commercial lunar exploration missions.


Read more